GMO's: The Science and the Myth: Part 5
In my last post I discussed the detrimental role from the use of genetically modified organisms (roundup that is genetically placed into our seeds) and the use of roundup on our crops, specifically as related to the increases in Autism and Alzheimer's diseases.
Today I would like to go one step further and look at the implications of the disruption of essential amino acids,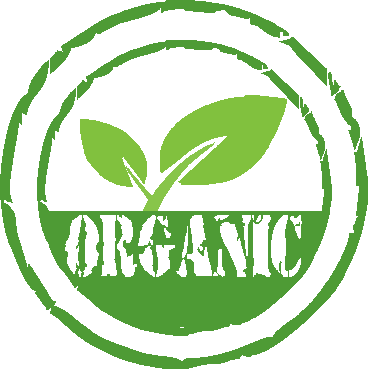 specifically tryptophan.
Essential amino acids have to come from our diet. Our bodies take the amino acids from our food during our complex digestive process. These specific amino acids are the building blocks for many substances in our bodies. Tryptophan, for example, is one of the key building blocks for synthesizing serotonin, an important neurotransmitter. Glyphosate disrupts the ability of our gut to utilize tryptophan in the manufacture of serotonin.
Serotonin helps regulate appetite, sleep, and prevents depression. It has been proven that it is vital to a positive human experience.  Its inhibitory action promotes reduction in pain, fear and increases dopamine levels. Dopamine is associated with normal drives and pleasure.
What researchers are discovering is that low serotonin levels in the brain lead to deficient impulse control, intermittent explosive disorder, and severe unrestrained aggression. We have had deep tragedies in our country. It is hard to understand the level of aggression and destructive behavior we see seem to see nearly every day in our news. If glyphosate disrupts the gut bacteria synthesis of tryptophan from food then how do we maintain our serotonin levels? And could many in our society, be eating the wrong type of food such as fast food, non-organic food, be experiencing some of the effects of low serotonin levels? How many folks do you know with bipolar disease? Is it well controlled with medications? Which clinics are creating dietary plans that are free of GMO substances? What results are they having?
Glyphosate disrupts the amino acid synthesis into more complex molecules such as serotonin and results in low serotonin levels.
Serotonin system can be damaged in utero. Evidence points to a correlation between high use of alcohol, cocaine and inescapable fear when pregnant, which can lead to post natal traumas. ADHD, disruptive behavior in pre-K are not uncommon today. They can be the result of this disruption in the manufacture of serotonin from an essential amino acid, tryptophan, not only from drug use and fear but from diet.
Low serotonin levels linked to depression, insomnia, obesity.
Low serotonin is a marker for autistic disease.
The good news is that there is a food revolution happening. As Ocean Robbins and his father John Robbins reminds us:
"EDUCATE THOSE AROUND YOU ABOUT FOOD, WITHOUT NAGGING

SAY NO TO BEING USED AS A PAWN FOR CORPORATE GREED

PUT A STOP TO COMMONPLACE FOOD DECEPTIONS

TAKE BACK YOUR RIGHT TO HEALTHY FOOD AND TRUTHFUL
INFORMATION ABOUT IT"
And finally: "The planet is under pressure and our choices have never been more important. The Food Revolution Summit is an informative and empowering platform which highlights ways to set a new pattern for the future of the planet."
– Paul McCartney
Check it out. We can make a difference. Judith